What our members are saying
At the Garner Chamber, we are committed to growing businesses and providing the best business relationships in the community.  But don't take our word for it.  Check out some of our members and what they have to say: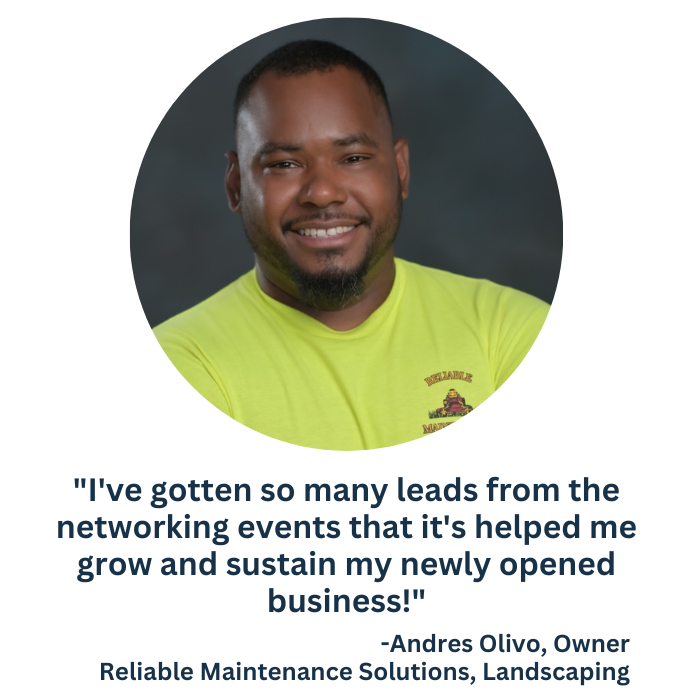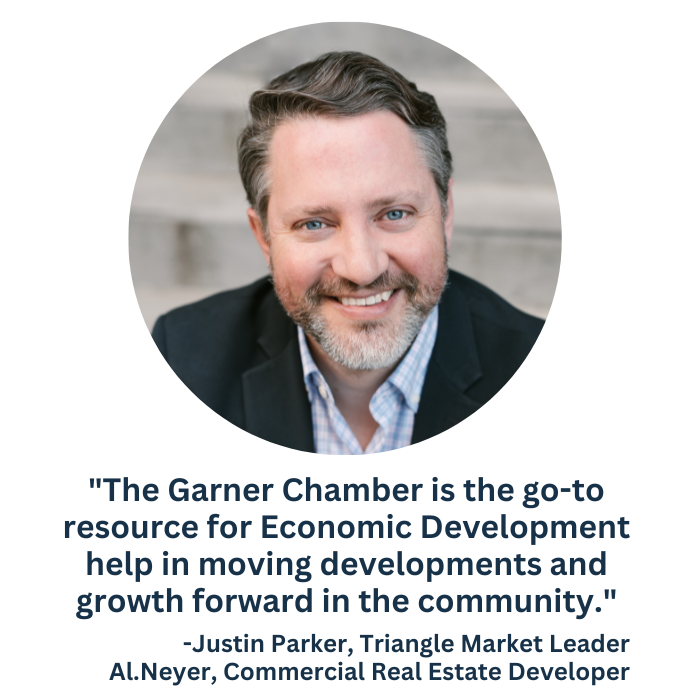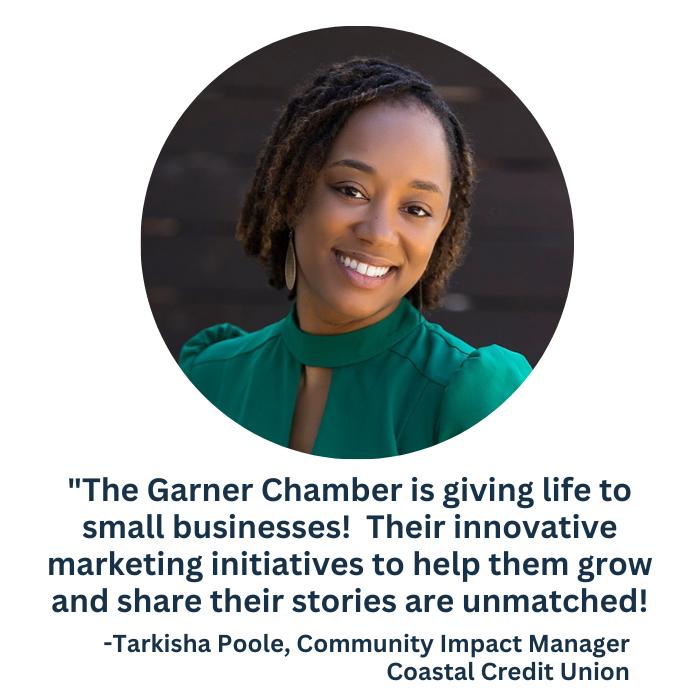 Grow your business through exclusive events that provide real value
Monthly Business Exchange Breakfast & Business After Hours + Signature Events Throughout the Year!
Meet business leaders, chamber members and your ideal customers while learning from experts and thought leaders from around the Triangle. Register for an event today for free and see how the Garner Chamber can grow your business!
Not sure what you need or don't know where to start?
Sometimes you know you need something, but just aren't sure what that is.  Maybe it's marketing help, maybe it's networking and connections or maybe it's just to achieve some focus dealing with the ten thousand things you have to do to run your business.  Whatever the case may be, we can help guide you to the right membership level to achieve your business goals.

Explore the Power of Community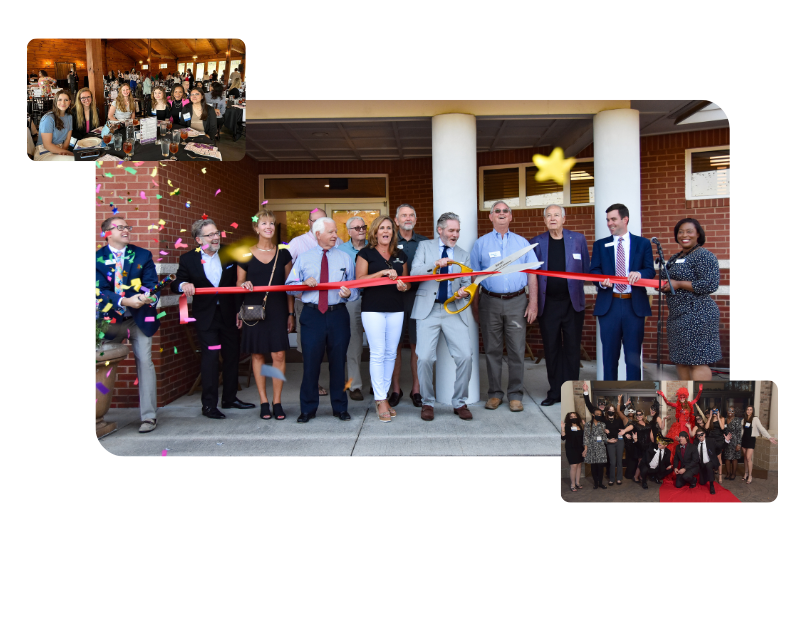 The Garner Chamber brings so many opportunities and benefits to you, it's impossible to list them all!
Let's customize your membership and talk about the specific impact you'll get when you join us.  Schedule a free call today to learn more about why 550+ members choose the Garner Chamber to take their business to the next level!
Lucky enough, we're your new marketing partner.
Trusted by Our Key Investors