The 2023 Summer Food Truck Rodeo

Did you miss this year's Summer Food Truck Rodeo in downtown Garner? As we look forward to the next downtown event, we're reminiscing about this one.
This event brings folks from all around to gather in Garner's downtown to enjoy food, drinks, local artisan vendors, and family fun! This year there were 16 food trucks and vendors to choose from. Definitely makes it difficult to narrow down what to get!
Who was there:
Carolina Moe
Pana's Flavors
Bobasaur Tea
Hotboxraleigh
Buffolina NC
Blu Tee Spoon
Philly Grub
xQuisito International Foods & Catering
Hollywood Taco Shop
Atlas.nomads
Moniques Rollin Stove
Island Flavour
Royal Cheesecake & Varieties-Home of the Chicken and Waffle Cheesecake
Fiori Trattoria
JAM Ice Cream
Koa Hawaiian BBQ
Nana's Lil Sweets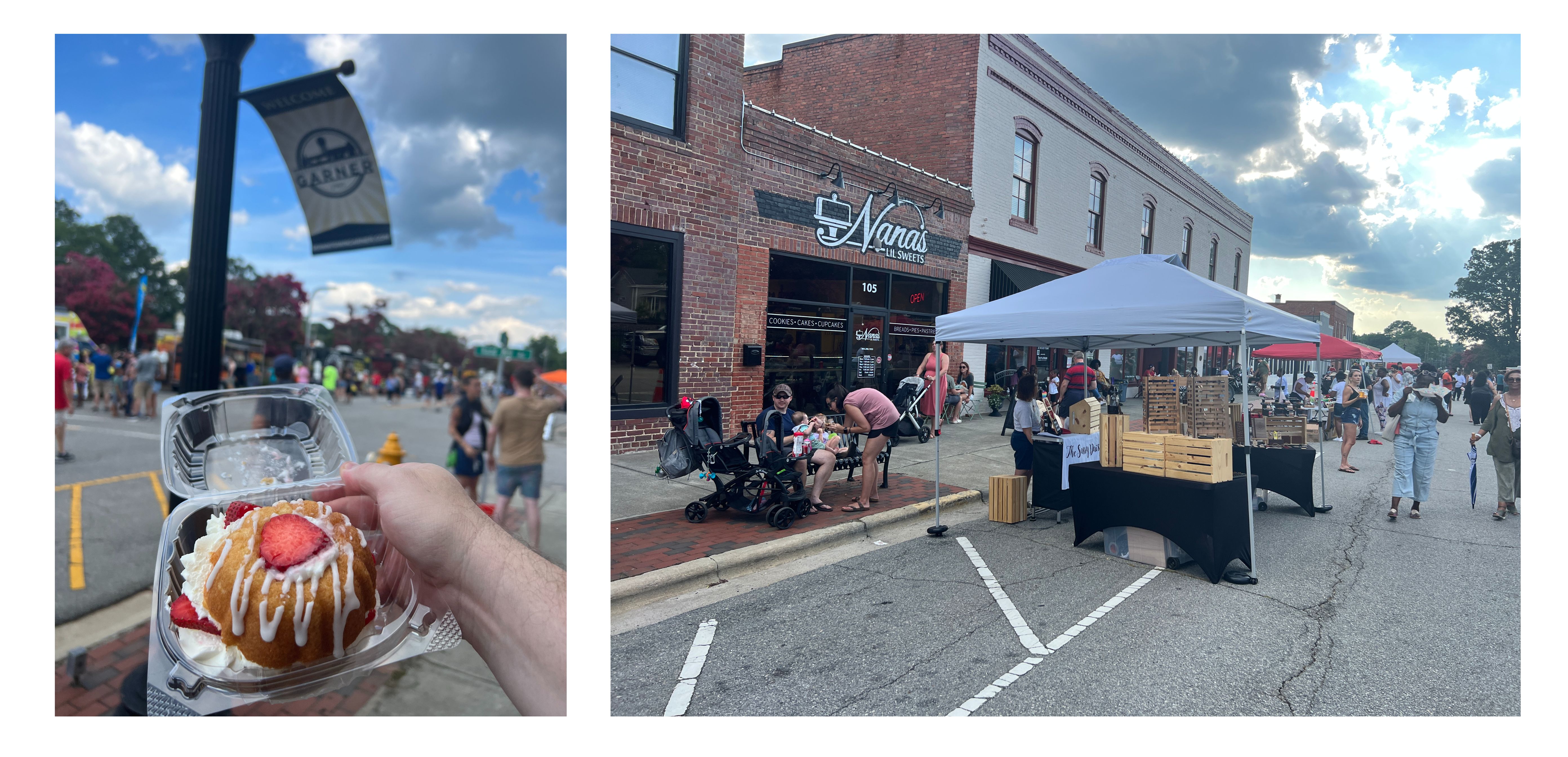 We're always looking for an excuse to stop by Nana's Lil Sweets for a treat! She had a great selection for the Summer Food Truck Rodeo, too. Like the pictured Strawberry Shortcake! *chef's kiss* Make sure to stop by to see Nana at your next downtown visit.
What Did We Enjoy Most?

This Atmosphere
The Summer Food Truck Rodeo was full of folks trying food, supporting local vendors, and enjoying a Friday summer evening. There were families out having fun in the kid zone which was filled with blow up activities and games. You couldn't help but smile while walking around the event seeing people having a great time. The overall good vibes was the best part of the Summer Food Truck Rodeo.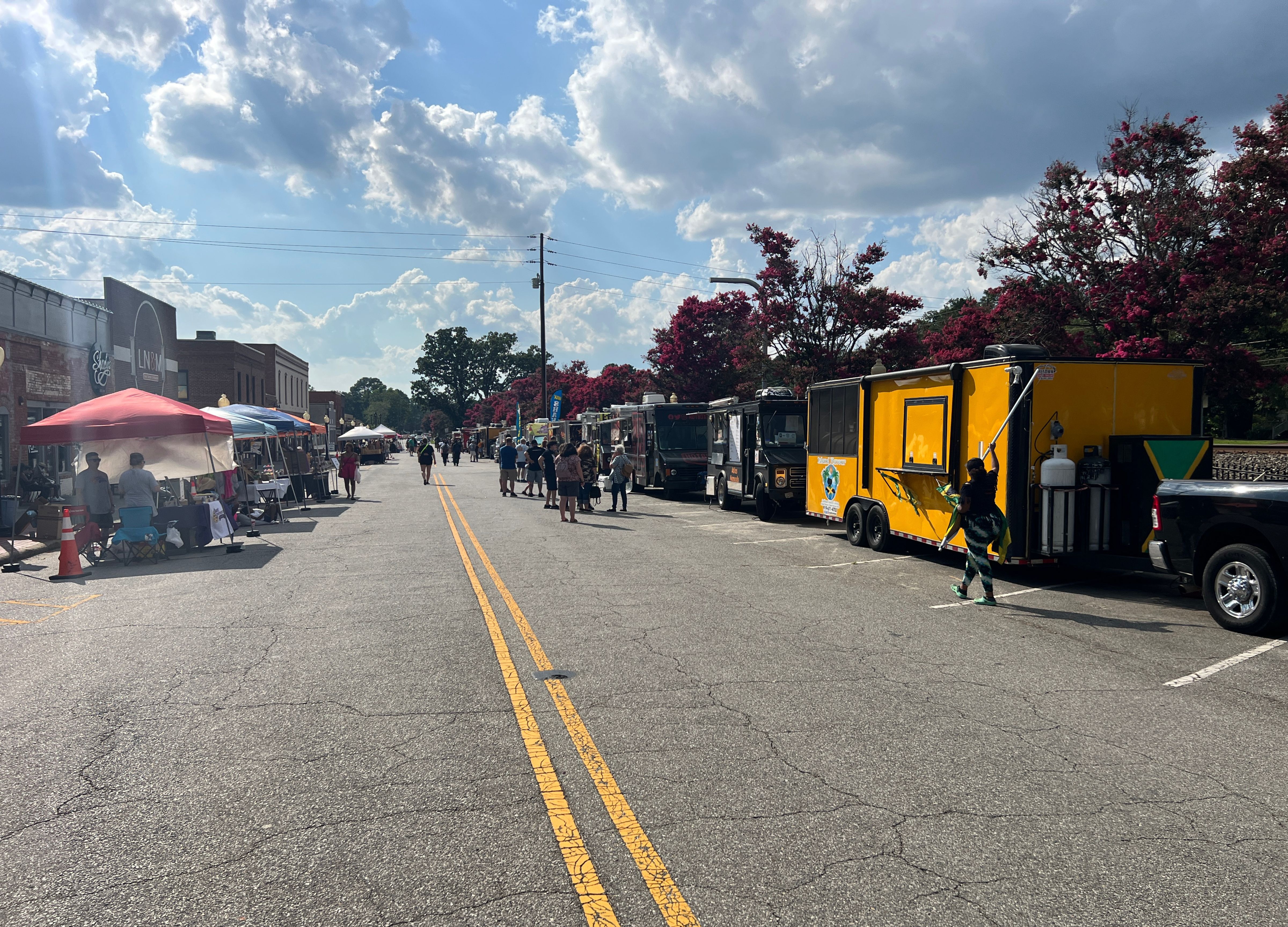 We hope that you're planning to attend the next downtown event, the Pop Up Market on August 26th.