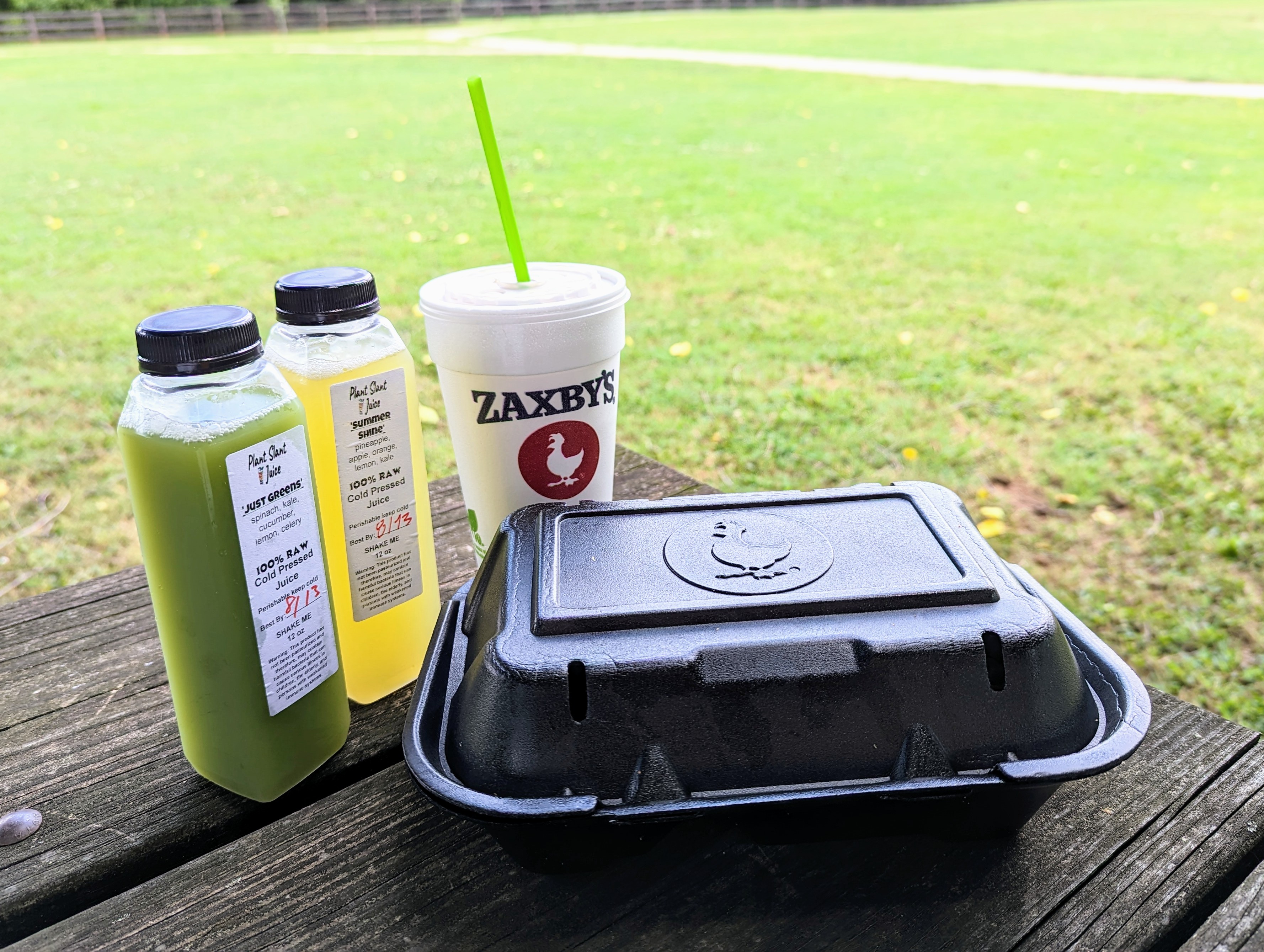 Sometimes we just need to get out of the office and get some fresh air. That's exactly what Sam did the other day for lunch AND she had the opportunity to support some awesome Garner Chamber Members while doing so.
Sam loves hitting up Lake Benson whenever she gets the chance. Lake Benson is a Garner staple with so many places to enjoy the outdoors. So, for her Lunch in the Park it was a no-brainer to go there!
Entree of Choice - Zaxby's
Her first stop was the drive-thru at Zaxby's where she picked up a Big Zax Snak which includes 3 Chicken Tenders, Crinkle Fries, Texas Toast, and a drink. They still have some great summer options like their Peach Ice Tea and the Southwest Zalad.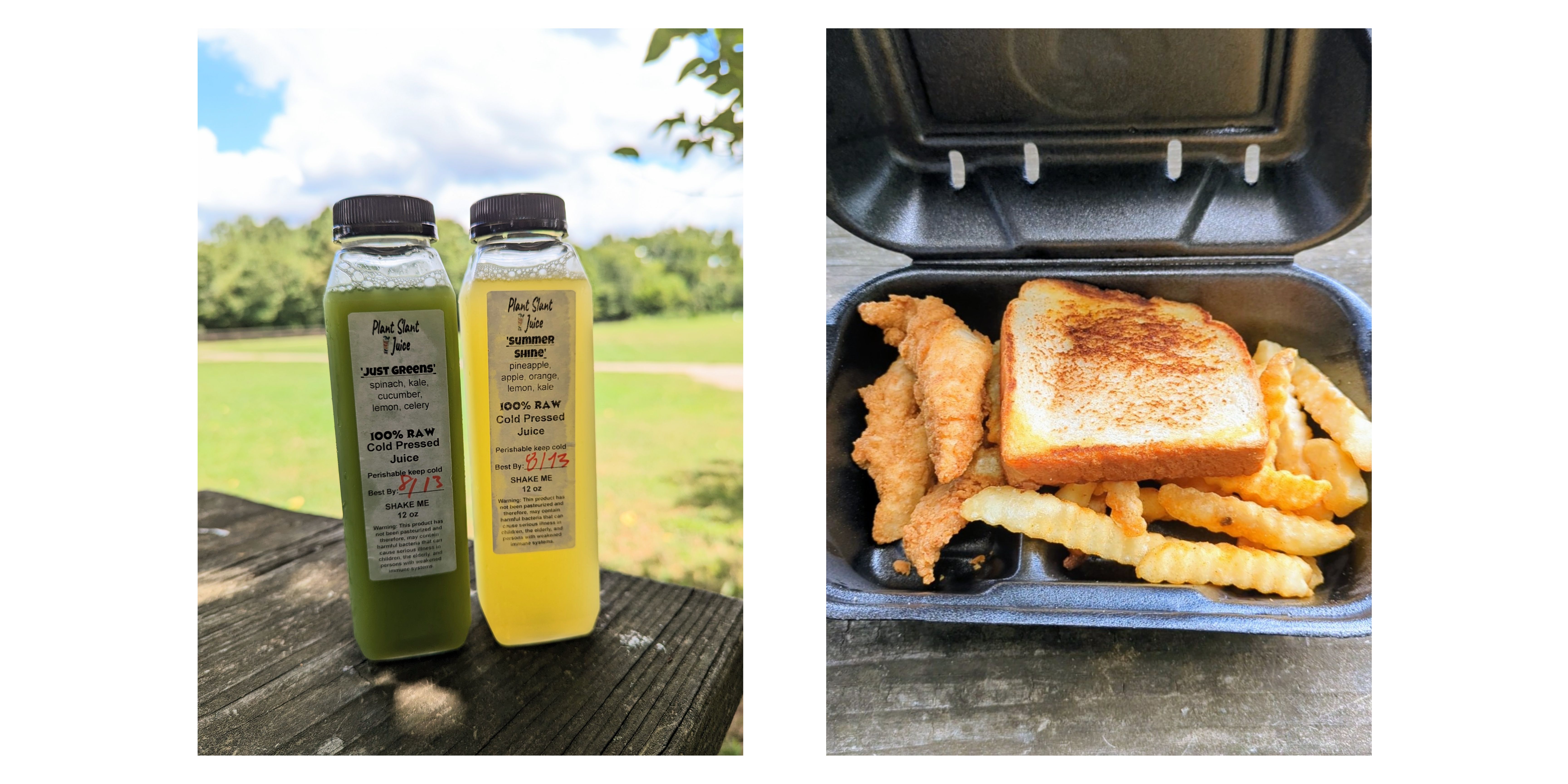 Treat on the Side - Plant Slant Juice
It's hard to go to Lake Benson without a stop to see Michael at Plant Slant Juice to pick up a couple of their Cold Pressed Juices. Since we're still in the summer season, Sam opted for the Summer Shine and Just Greens juices to balance that Zaxby's meal of hers. Plant Slant is SO close to Lake Benson and White Deer Park that it's a convenient choice to grab something to enjoy at the park.
Where to Eat? - Lake Benson Park
Finding the perfect spot at Lake Benson Park is SO easy. There's a variety of options to enjoy your lunch all over the park. As a Garner native, Sam really enjoys a shady spot under a tree just past the Veteran's Memorial near the entrance of the park to enjoy her lunch.
Need to snag a picnic basket? Head over to Little Details and check out their selection of coolers and bags that will sure to be able to handle your next lunch in the park!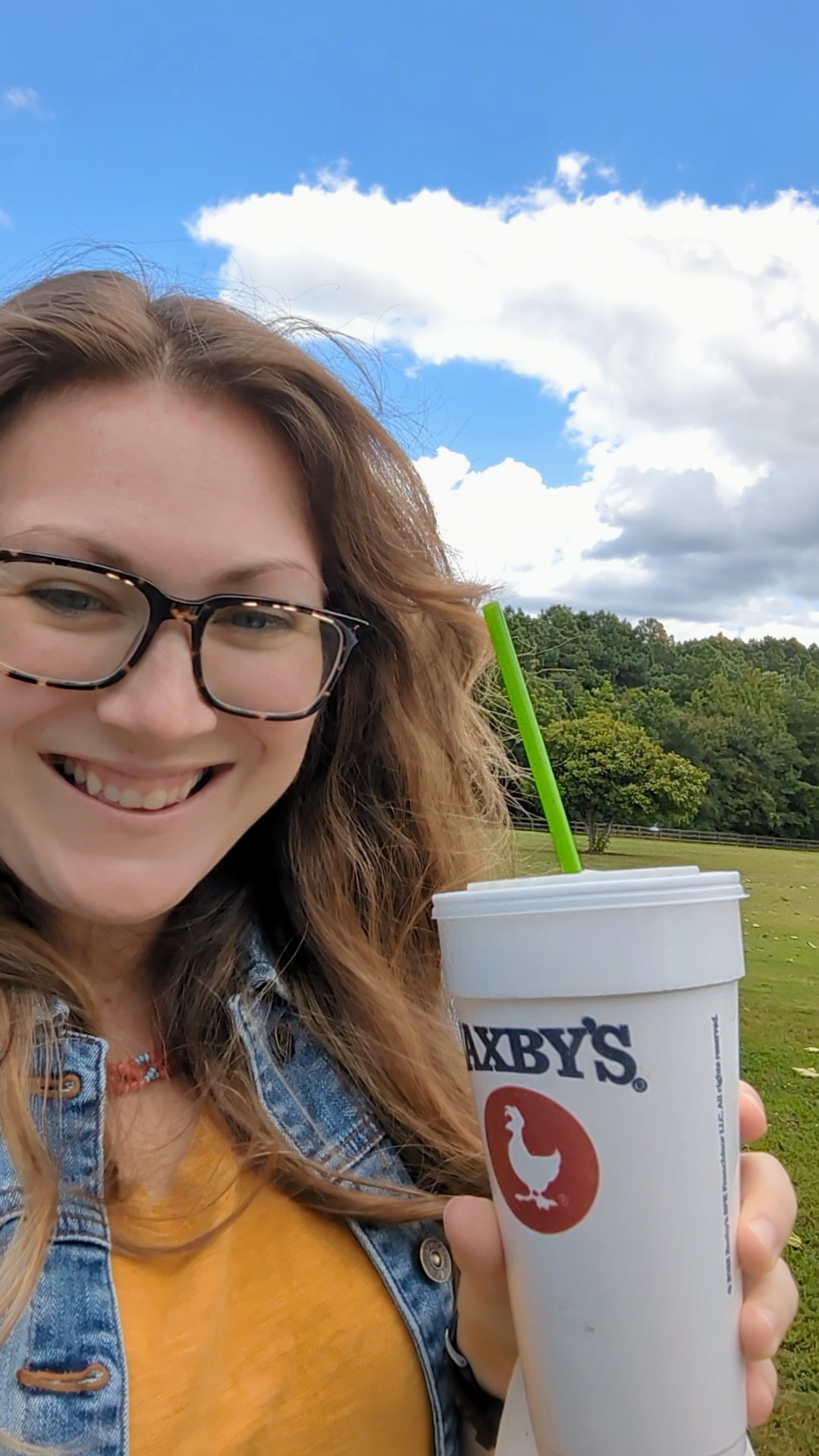 Garner Eats is the go-to spot when we're figuring out where to eat. Support Garner Chamber Member restaurants, eateries, caterers, bakeries, and more by using this site!