GYP (Garner Young Professionals) is an organization designed to provide opportunities for young professionals to develop a personal network, to grow professionally and to succeed in business while enhancing the community's quality of life. GYP offers a full calendar of social-networking, business development, and community service events; there's something for everyone at GYP!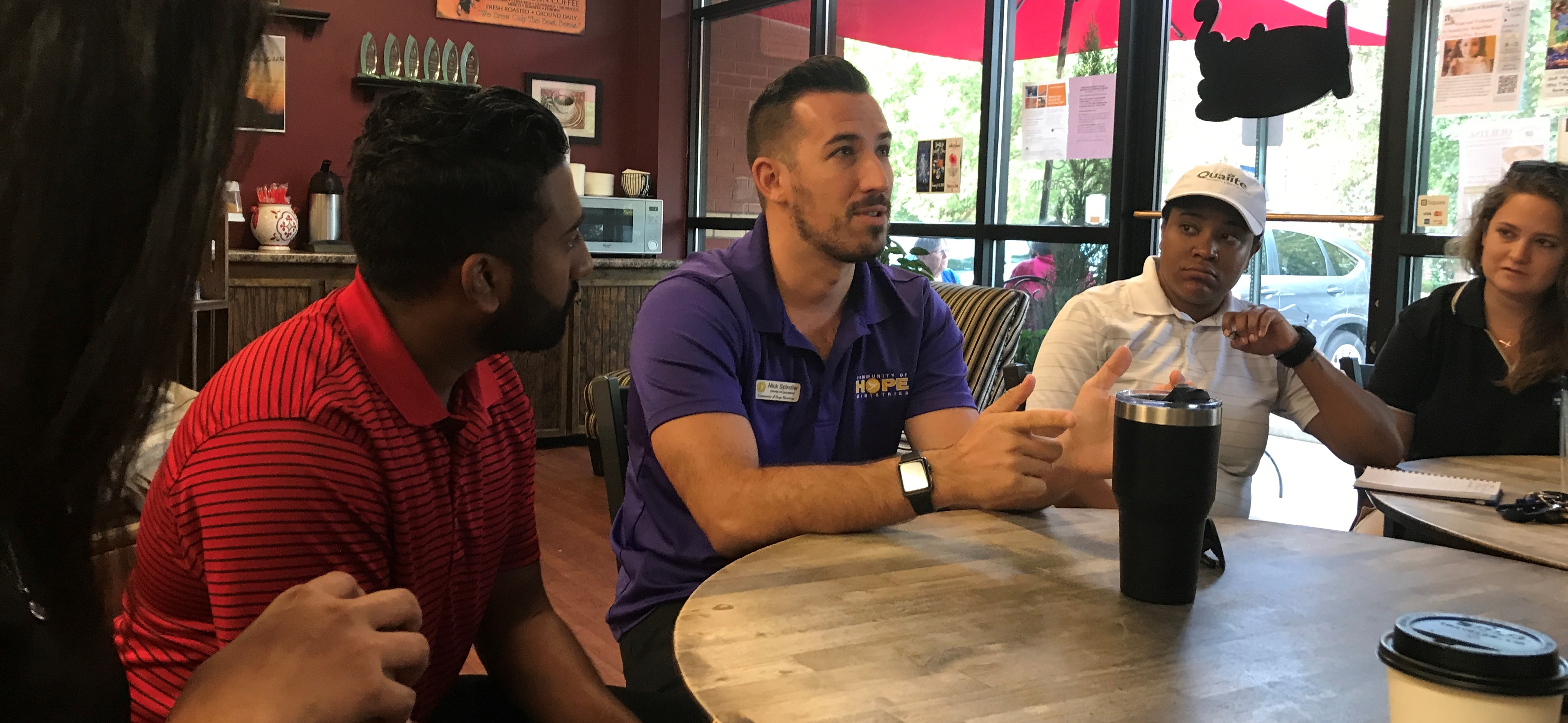 Garner area business professionals between the ages of 21 and 39 are invited to join GYP. Membership is on an annual basis - $100 per year (Garner Chamber members) and $150 per year (non-Chamber members).
**A membership to the Garner YP does not entitle the member to a Chamber membership, nor is a Chamber member entitled to a YP membership.
To engage and empower young professionals to become future leaders by providing opportunities to CONNECT, DEVELOP, and SERVE
CONNECT...
"FaceTime" events provide "after hours" opportunities to network with peers in fun, relaxing venues.
DEVELOP...
Professional Development Seminars (Pro D), Power Breakfasts, "Lunch & Learn" programs with dynamic guest speakers help young professionals develop the skills necessary to advance and succeed.
SERVE...
Community Engagement allows you to be a part of a larger cause and get involved with the heart of our community… Trojan Business Alliance, Garner PAAL, Able to Serve, the Town of Garner,  Community of Hope Ministries, Poole Family YMCA, etc..
What can your business gain from sending young people to the Garner Young Professionals?
The relationships your YP will form are priceless, and you can gain tangible results: sales leads, connections for market expansion, leadership development, and civic involvement.