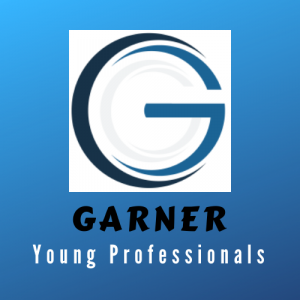 What is Garner Young Professionals?
Garner Young Professionals is an organization designed to provide opportunities for young professionals to develop a personal network, to grow professionally and to succeed in business while enhancing the community's quality of life. Garner Young Professionals offers a monthly calendar of ledership development, community service opportunities, and networking. There is something for everyone at Garner Young Professionals! Check out last year's annual report below to see some data and what we have accomplished so far!
Garner area business professionals between the ages of 21 and 39 are invited to join Garner Young Professionals. If you are a little over 39, we will sneak you in! Membership is on an annual basis - $100 per year (Garner Chamber members) and $150 per year (non-Chamber members). Garner Young Professionals will be held from August 2022 to May 2023.
**A membership with the Garner Young Professionals does not entitle the member to a Chamber membership, nor is a Chamber member entitled to a Garner Young Professionals membership.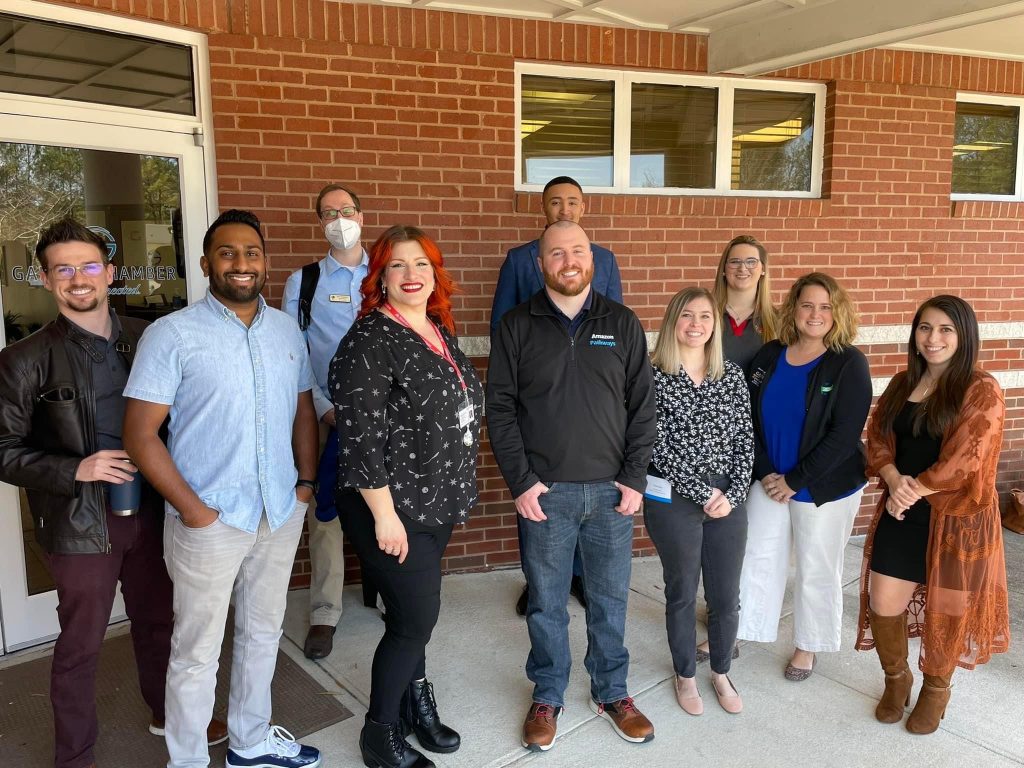 To be inclusive and welcoming to everyone in our community, and strengthen our businesses through service, networking, and leadership development.
Service..
We love our community and will strive to volunteer with our fellow Garner Chamber members. We will gather a list of volunteer opportunities they need and our group can choose what fits their schedule. Some opportunities may fall during the week or weekend, and in the mornings or evenings. There will be something for everyone! You will also have the opportunity to help plan and implement the first ever Garner Chamber Of Commerce Day Of Service.
Networking and Fun...
You will have specific opportunities to network and have fun at the same time each month!  You will develop closer relationships with each other and help really understand what our Chamber offers.
Leadership Development...
Each month we will have a a leadership development topic we will focus on. There will be guest speakers to come and talk to you. You will grow personally and professionally. We all need to be ready for our next step in life!
Why Garner Young Professionals?
What can your business gain from sending young people to the Garner Young Professionals?
The relationships your employee will form are priceless, and you can gain tangible results: sales leads, connections for market expansion, leadership development, and civic involvement.
Vision: We are the young voice of our local business community!
If you have questions, please contact Dustin Williams, dustin@garnerchamber.com 
Our Monthly Service/Volunteer Opportunities To Help Our Members!
Able To Serve - Contact Person is Carlton McDaniel
More events to come, stay tuned!
Community Of Hope Ministries  - Contact Person is Nick.Spindler@cohmin.org
1. Food Pantry - Every Tuesday and Thursday from 10:00am-12:30pm and Third Thursday of the month from 5:45pm-7:15pm.
2. Food Intake - Every Monday and Wednesday from 9am-12pm.
3. Reading to After School Students Monday-Thursday from 4:30pm-5:45pm.
Garner High School
1. Help serve on the Garner High School Business Alliance. Contact Paige - mpharris@wcpss.net
Garner PAAL (Garner Police Athletic/Activities League) - Contact Person is Kathy. ktaylor@garnernc.gov
Volunteers needed for their After School Program at North Garner Middle School on Tuesdays from 3:30pm-4:45pm
Poole Family YMCA 
1. Food Hub (Regional Family Food Distribution) 1st and 3rd Tuesdays of the Month from 5:00pm-7:00pm. Contact Beth - Beth.Porter@ymcatriangle.org
2.Help with Homework at After School Program or their Y-Learning Tutorial programs or Youth Sports Monday, Tuesday, or Thursday nights from 6-7pm. Contact Zack - Zack.Stephenson@ymcatriangle.org
 South Garner High School
1. Help serve on the South Garner High School Business Alliance. Contact Tim - twalker2@wcpss.net
Town Of Garner - Various Staff, see task
1. Garner Night Market: Contact Shayla - sdouglas@garnernc.gov
2. Special Events: Contact Kayla - kphillips@garnernc.gov
2023 Garner Young Professionals 
Justin Bannister: Bannister Properties
Nicole Barone: Matt Davis - State Farm
Lauren Booker: Abberly Place
Aaron Boykin: First Citizens Bank
Chase Breeden: Edward Jones
Amy Brewer: Office Ours
Curt Britt: Phoenix Commercial Properties
Katie Bustos-Benitez - Meg Hunter State Farm Insurance
Justin Byars: First Citizens Bank
Alfredo Caamano: Mas Marketing Digital
Joey Cantu: E2 Technologies Inc.
Shanna Cheek: Jones Insurance
Brandi Coman: Jones Insurance
Caitlin Crook: Storr Office Environments
Courtney Dailey: Blinson Insurance
Deianera Dixon: Odyssey Contracting LLC
Shayla Douglas: Town Of Garner
Sarah Edwards: NC Farm Bureau Insurance Agent
Dori Franklin: Wake Christian Academy
Brittany Hainesworth:  State Employees Credit Union
Ramona Harrell - State Employees Credit Union
Paige Harris: Garner Magnet High School
Jason Hathcock: Garner Fire Department
Amanda Height: Rush Hour Karting
Lina Hooker: Trustwell Property Group
Amber Jones: Wake Christian Academy
Trachelle Kenan: Denny's
Joseph Linsky: Town Of Garner
April Lombard: Jones Insurance
Keilla Mendes: Meridian Waste
James Mishoe: Jones Insurance
Chris Morgan: Grow Local Realty Real Estate Agent
Rachel Owens: Langdon and Company, CPA
Kayla Phillips: Town of Garner
Julie Price: First National Bank
Amy Pridgen: Town of Garner
Emmanuel Robinson: Capital Church
Kylie Sanchez - Jones Insurance
Jordan Saukaitis - Foster Lake & Pond Management
Mason Sawyer: Sawyer Electric
Jon Shearin: Town of Garner
Josh Skula: Lights Unlimited Inc.
Latiecia Small: Denny's
Nick Spinder: Community Of Hope Ministries and Grow Local Realty Real Estate Agent
Jessica Throneburg: Little Details
Josh Tovey: Amazon
Demetrius Unce: Denny's
Bryson White: All In Realty LLC
Megan Young: Town of Garner
Alan Youngblood: Oak City IT LLC